Hellebores (hel-leb-or-us), Ranunculaceae Family, are the harbingers of spring, blooming for six weeks or more beginning in late winter. They are often flowering during the Christian season of Lent, from which they get their common name, Lenten Rose. This is the perfect plant for naturalizing in moist, woodland areas where its extensive root system will spread as far as it is allowed.
Hellebores are enjoyable to grow because they are low-maintenance and disease/pest-free. Simply trim back last year's foliage in the spring. They can adapt to almost any growing conditions. Though they prefer rich, moist, organic soil, they will also grow in sandy or clay soil. They can even tolerate short periods of drought. The soil pH can range anywhere from slightly acidic to slightly alkaline.
To increase the number of hellebores in your garden, mulch them heavily in the fall. The new seedlings will grow in this mulch come spring and can then be transplanted elsewhere in the garden. WARNING: Hellebores are poisonous. Do not consume any part of the plant! Hellebores are shade plants that need to be protected from the hot afternoon sun. They will grow in full shade under large deciduous trees as long as they receive full sun from winter to spring before the trees get their leaves.
Attributes: Border plants, Container, Cut flower or foliage, Drought Tolerant, Evergreen, Mass planting, Salt Tolerant, Deer and Rabbit resistant.
PLANTING: Set plants 12 inches apart, in a rather fertile soil that is well-drained but moisture retentive. Helleborus does best in partial shade, but can tolerate full sun in northern areas. For the taller species and cultivars, choose a somewhat sheltered location.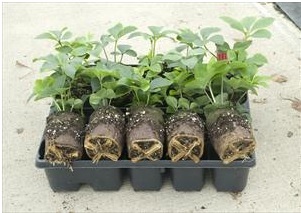 MAINTENANCE: We recommend a year-round mulch, to conserve moisture and keep the soil cool. If plants must be divided, do so carefully, as they tend to be brittle. H. orientalis hybrids transplant readily; others are happier left undisturbed.